The Brief
Hollister global virtual summit, awards, sales meetings and expo – Project brief Q 1 2021
Hollister Incorporated has developed, manufactured and marketed healthcare products worldwide for over 100 years.
Overview
Positioning 'It Starts With Us!' as a central message Hollister asked Quintessential to provide bespoke services and solutions in order to deliver a series of internationally accessible virtual meetings, presentations, conferences awards ceremonies and a custom made digital exhibition.
Hollister Inc. operates in 3 key strategic regions; The Americas, Europe and Asia. Essential requirements to include multilingual live translations and subtitles in a minimum of 9 languages. Enabling global accessibility and inclusivity.
All aspects of the project to be supported by a detailed and integrated analytics and reporting function.
Project to comply with premium client standards, brand guidelines and timeline.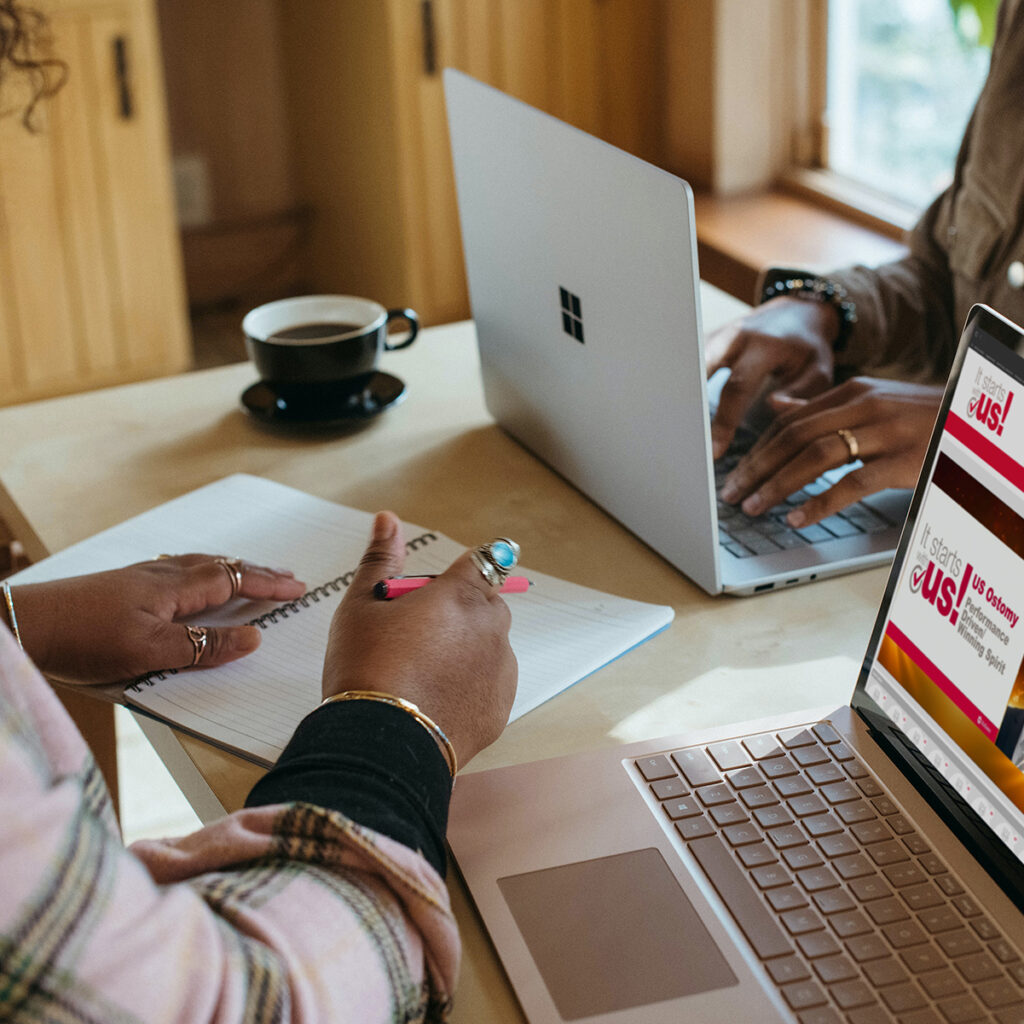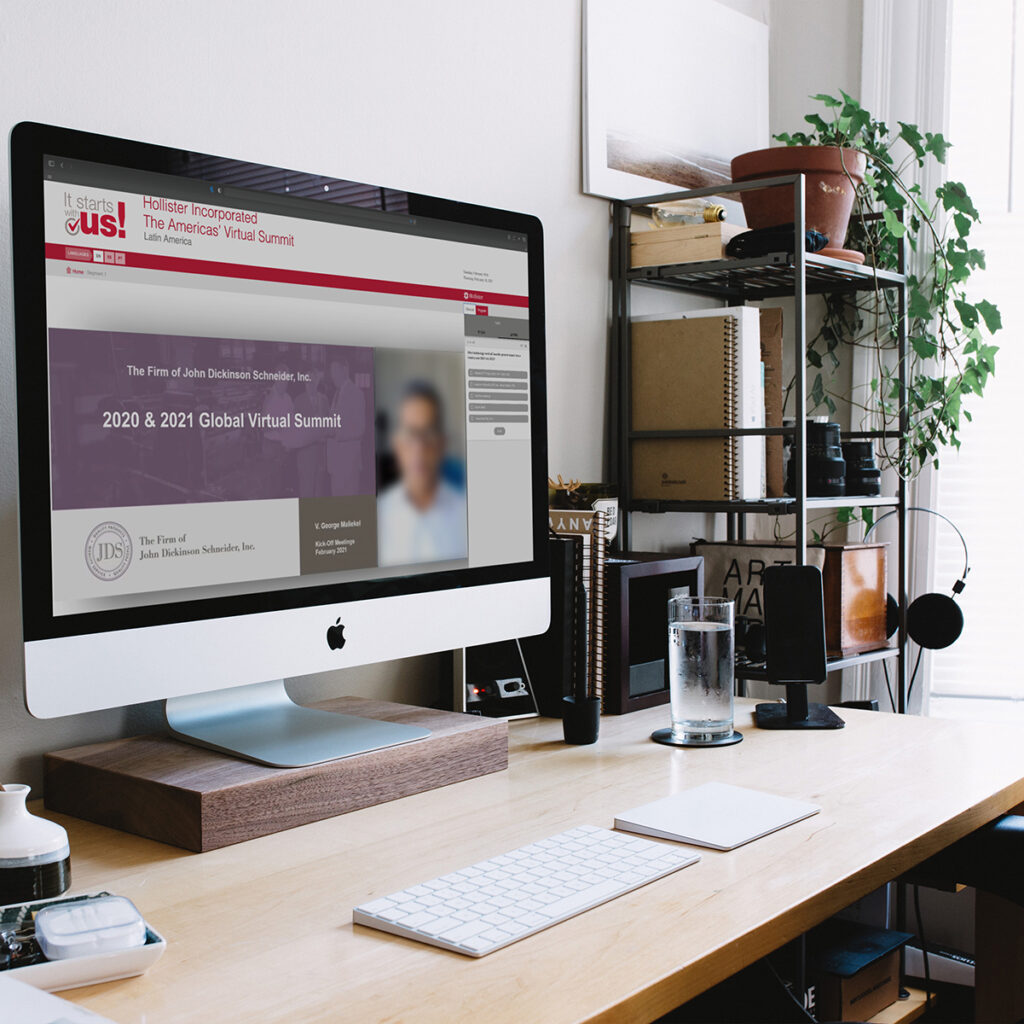 Virtual Meetings and Conferencing
Producing and delivering the necessary filmed content to support a series of virtual meetings and conferences in each of the Americas, Europe & Asia territories.
Filmed content to be a minimum of 40 separate video films in different base locations, these to include circa 60 individual presenters.
Provision of all necessary technical production resource including the most suitable platforms that deliver the project requirements.
Capacity for virtual breakout rooms, virtual meeting rooms and virtual main presentation plenary.
Integration of Hollister branding throughout.
All virtual meetings, conferencing and presentations to be supported by full user analytics and international metrics.
Awards Ceremonies
The production and delivery of two global awards ceremonies.
To accommodate an international audience of Hollister staff, customers and partners attending 2 separate ceremonies: The Americas and Europe. Creation of all filmed content required to support – the presenting of over 60 individual awards.
Dedicated production capability to integrate 12 individual presenters and combined content in order to deliver 2 fully formed awards ceremonies.
Delivery and management of the most suitable awards platform including live on the night streaming by central presenter/host.
Requirements to include: secure access, individual virtual guest tables, dedicated audio and video chat function, analytics, 3 simultaneous language options.
Full international user analytics for each awards ceremony.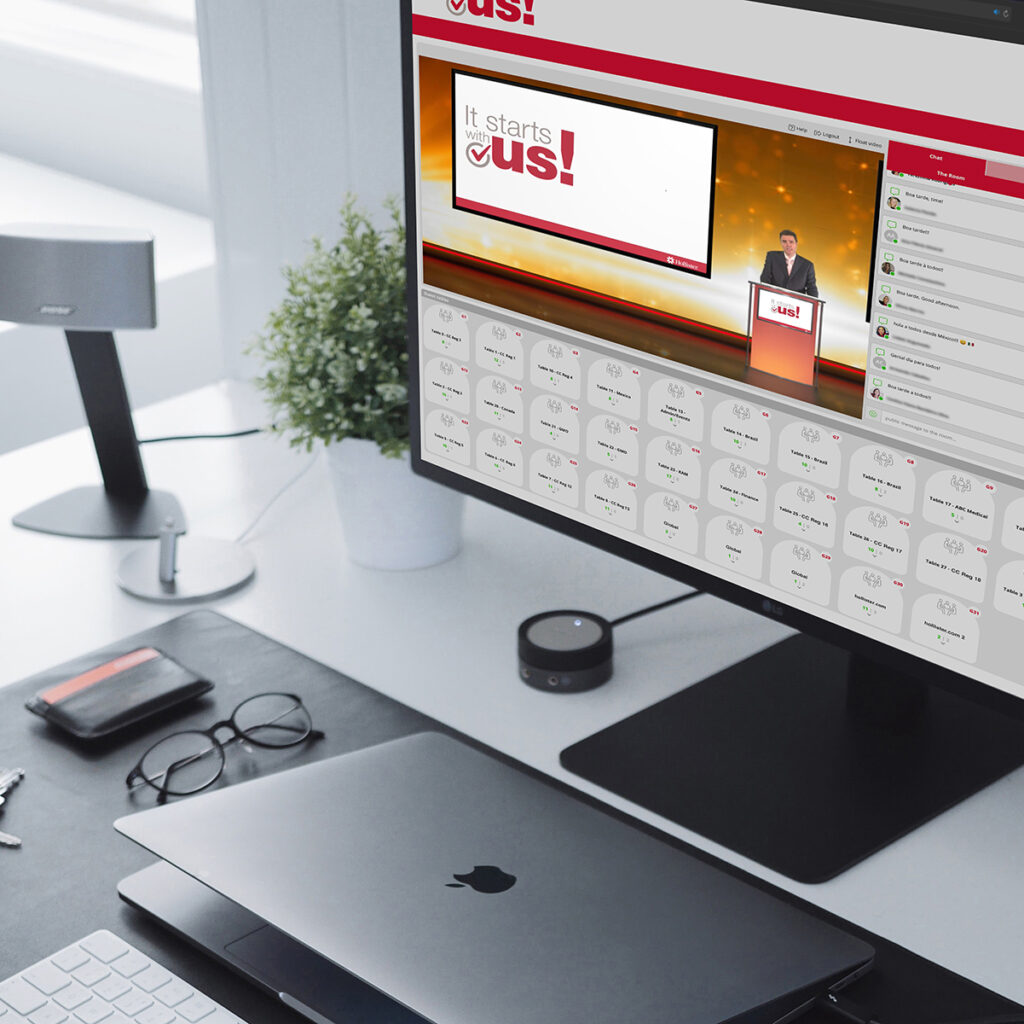 Multilingual Solutions
All aspects of the project to be accessible in a minimum of 9 language options from point of log in.
A combination of subtitles, translated presentations and live audio translations in a minimum of 9 languages. An automatic simultaneous language option for both awards ceremonies offering English, Spanish, Portuguese & German.
International user analytics and reporting detailing individual language usage data.
Analytics The entire project to be supported by a dedicated analytics function detailing user journey metrics.
Reporting to include geographical and multilingual usage data. Secure access and relevant entry gates to safeguard confidential content. Data management to be GDPR compliant.
Results Delivered
Quintessential delivered 5 integrated project modules providing:
40 separate videos
60 individual presenters
11 different languages
2 international awards ceremonies
61 individual awards
3 simulations languages
500 guests from over 10 countries
8 realtime translators
200 individual subtitled videos
6 simultaneous awards translators
Custom made virtual expo porta
17 separate videos
9 different languages
3 separate booths
2 bespoke analytics dashboards
Full user journey data measurement
International language usage metrics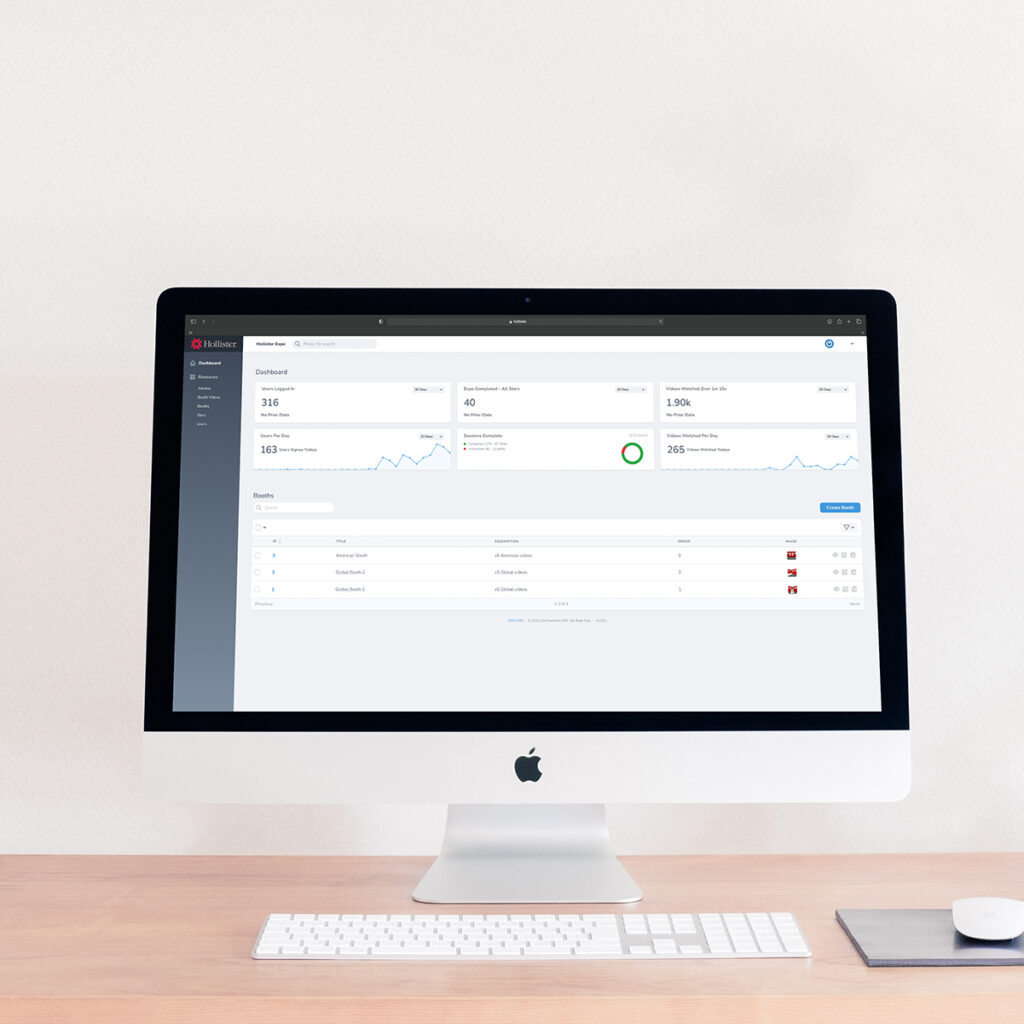 Thank you to the team at Quintessential who have a fantastic understanding of our global company approach and ethos. They have worked closely with us to produce virtual events, awards and other digital services that are intuitive, on brief and conducive to our business code of conduct and best practise.

Quintessential have professionally delivered and followed up at a high standard and myself and team look forward to working with Quintessential again on future multilingual virtual projects as well as physical events and continuing the success.

Diane Dreis, Senior Manager, Global Events. Hollister Inc.